More Inland students are graduating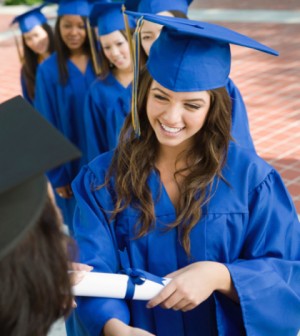 High School graduation rates are on the rise in Riverside County.
The county's graduation rate last year was 85.1 percent, a 7.4 percent increase since 2010, according to a report in The Press-Enterprise.
At the same time, the number of drop outs fell to 9.4 percent, a 5.7 percent decline since 2010, the reported stated.
In San Bernardino County, the graduation rate was flat, staying at 78.6 percent for the second consecutive year. The county's dropout rate crept up slightly to 12.2 percent, according to the report, which cited data released Tuesday by the California Department of Education.
Statewide, 80.8 percent of the Class of 2014 graduated on time, up 0.4 percent from the previous year. The state's graduation rate for the Class of 2010 was 74.7 percent, the report stated.
All graduation rates reflect ninth grade students who graduate on time with their class.