Moreno Valley opens third library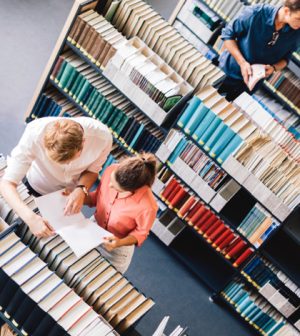 Moreno Valley has opened its third library branch.
Mayor Yxstian Gutierrez and the city council on Tuesday officially opened the Iris Plaza Library, 16170 Perris Blvd., with a ribbon-cutting, according to a statement on the city's website.
That library joins the Main Library on Alessandro Boulevard and the Moreno Valley Mall branch as the city's third community learning center.
"Public libraries are important components of healthy communities because of the knowledge they provide and the curiosity they nurture, and for being places set aside specifically for the purpose of learning and discovery," Gutierrez said in the statement. 
The Iris Plaza branch is open from 10 a.m. to 8 p.m. Monday through Friday and 10 a.m. to 6 p.m. Sunday. 
Because of COVID-19, all three branches are restricted to no more than 25 patrons at one time, according to the statement.