Moreno Valley preps for some major development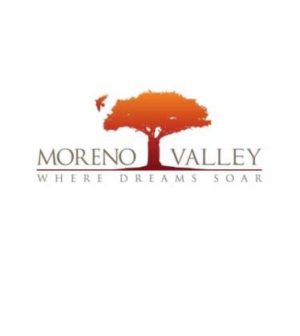 Nason Street Corridor Project covers 1,800 acres, but for right now the city is focusing on a small piece that is city owned. 
Armed with a $150,000 grant from the Southern California Association of Governments, Moreno Valley is considering what it might do with approximately 60 acres of open space it owns at Nason Street and Alessandro Boulevard.
That property is part of the Nason Street Corridor, a three-mile stretch that runs from the 60 Freeway south to Iris Avenue, said Rick Sandzimier, the city's community development director.
Three years ago, the city conducted a 138-page phase I analysis of that corridor, which covers about 1,800 acres. That study declared that the Nason Street Corridor Project will improve mobility and quality of life in the city, making it a better place to live and more attractive to future development.
Despite that effort, that land remains undeveloped.
Now Moreno Valley officials are taking a closer look at the corridor property they do own, land that they believe is ripe for development. They used the association grant to hire a consulting firm, Raimi + Associates in Berkeley, to help determine what might work on the 60 acres.
Raimi has hired several consulting firms, including a transportation expert, to help with the analysis. The study began in June and is scheduled to take one year to complete, although it could be finished a few months earlier, Sandzimier said.
An 18.5-acre parcel near the Nason-Alessandro intersection that is privately owned is also being studied, but the main focus is on the city-owned land.
"We're concentrating on that because we have control over it," said Sandzimier, who called the Nason-Alessandro development one of the city's most important long-term projects. "Getting private property owners to go along with what we would like them to do can be difficult."
At one time, city officials considered building city hall and the recreation center at the Nason Street- Alessandro intersection. That didn't happen, and since then the parcels have sat vacant.
With a strong economy and the Inland region's population growing, Moreno Valley officials see that land as ripe for commercial and mixed-use development.
The phase II plan will consider putting public transit, pedestrian walkways, bicycle paths and community gathering places within the property, according to a statement posted on the city's website last month.
That statement asked for public input and encouraged people to stay informed by registering online with the Nason Street Corridor Plan Interest Group. It also declared development along the corridor "imperative" to Moreno Valley's future, as it will inevitably influence development throughout the city.
As of now, no one knows what will be built there. A combination of office and retail is a possibility, but the main goal is to find something that will fit with its surroundings.
"We're gathering as much information as we can to determine what the market will support," Sandzimier said. "We're trying to be as open as possible and not lean in any one direction. There could be some civic-related uses that would work there."
The city will include in its plans all major entities that would be directly impacted by the Nason Street Corridor development, including Riverside University Health System Medical Center, Kaiser Permanente Medical Center, Valley View High School and the future World Logistics Center, the 2,600-acre warehouse-distribution operation planned for the city's east end.
"There are a lot of stakeholders in that part of the city who will be impacted by what we do on the Nason Street Corridor, no matter what it is," Sandzimier said. "They deserve to be heard."
The city will have to partner with someone to develop at the Nason – Alessandro site because it doesn't have the money to pursue the project by itself, Councilman Jeffrey Giba said.
"We've been working on this for three years, because it's important that we get as much community input as we can before we come up with a plan," Giba said. "I don't think it's the most important thing the city is dealing with, but it is important."
Moreno Valley's Nason Street Corridor efforts are the same "shotgun" approach to development it has taken since it incorporated 34 years, according to one long-time city resident.
"I'm afraid we're going back to high-density development," said Roy Bleckert, a Moreno Valley resident since 1961 and a vocal critic of the city's planning policies. "We should be like Irvine, where everything is planned and the city is well organized. That's the ultimate well-planned community.
Moreno Valley would be better off attracting "high-end, affordable housing" to the Nason-Allesandro area, Bleckert said.
"We need to think more long term, at the broader picture," Bleckert said. "That's what we don't do 98 percent of the time."