Moreno Valley stores to give priority to senior, disabled shoppers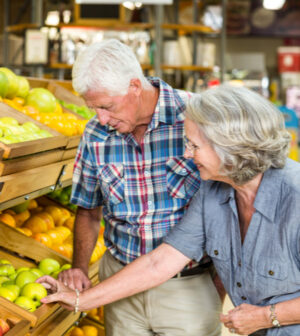 Several Moreno Valley grocery stores have agreed to move senior and disabled citizens to the front of the line.
Winco, at 12880 Day St., will allow seniors-only shopping from 6:30-7 a.m., before the store's regular opening time of 7 a.m., according to a statement on the city's website.
Costco, at 12700 Day St., will allow disabled shoppers no wait any time during regular hours, and Cardenas Markets will allow senior citizens, their caregivers, people with special needs, and first responders to shop one hour before all other customers, from 7-8 a.m., at all Cardenas locations.
The stores agreed to implement those changes at the request of Moreno Valley Mayor Yxstian Gutierrez and city staff, following panic buying in recent days that has left many less-aggressive shoppers empty-handed.
"The most vulnerable among us were having the hardest time trying to buy the basics," Gutierrez said in the statement  "Cardenas, Winco and Costco responded quickly to our request, and we're working with other grocery stores to get them to implement similar policies."