Multifamily portfolio sold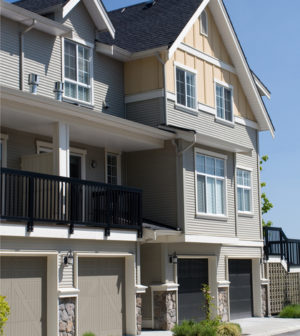 A four-property, multi-family portfolio in Yucaipa and Calimesa has been sold.
The Yucaipa properties are at 12350-12370 5th Street and 35455 Yucaipa Blvd, according to CBRE Group Inc. which announced the transaction Monday.
The two sites in Calimesa are at 221-233 West County Line Road and 419 West County Line Road.
The four properties sold for $5.7 million. They cover 32,471 square feet, have 43 units between them and are within two miles of each other, according to CBRE Group Inc.
Eric Chen, first vice president with CBRE Ontario and a specialist in multifamily investment properties, represented both parties in the transaction. The buyer was KEBA Capital, LLC in Arcadia, the seller was Malibu-based Magnus Investment Partners LLC.
The portfolio was a "rare opportunity" to buy two prime multifamily properties that are close together, Chen said in a statement.
An estimated 7,830 apartment complexes are expected open this year. That would be 75 more than last year, which was the highest number recorded in the last 20 years, according to the statement.