Munsey named SB County fire chief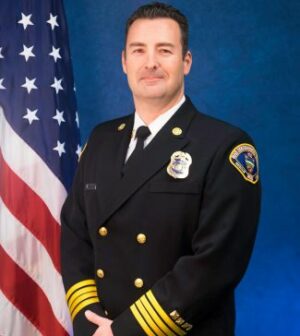 Dan Munsey has been named San Bernardino County fire chief.
Currently the department's assistant fire chief, Munsey succeeds Mark Hartwig, who left in February to become Santa Barbara County's fire chief, according to a statement.
Munsey was appointed following a nationwide search. Deputy Fire Chief Don Trapp has served as interim chief since Hartwig's departure.
"Being chosen to serve as fire chief for this organization is a tremendous honor," Munsey said in the statement. "This is a team of highly skilled, dedicated professionals who serve a great community. I am excited about this opportunity to lead them and provide them with the tools and the environment they need to help county fire achieve its great potential."
Munsey began his career in 1995 as a paid-call firefighter and became a full-time firefighter three years later. He has held every major position in the department, including captain, battalion chief, and assistant chief, according to the statement.