Myers, head of CVB Financial Corp., to retire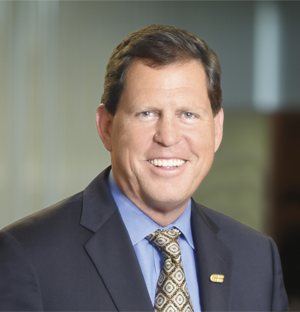 Citizens Business Bank
Christopher Myers is stepping down as president and chief executive officer of CVB Financial Corp.
Myers, who has served as the Ontario company's chief executive officer since 2006, will step down March 15, 2020 and consult through the end of next year to help assure a smooth leadership transition, according to a statement.
The company's board of directors has begun searching for a successor.
"I believe it is the right time for me to step aside and help the bank transition to new leadership," Myers said in the statement. ""Over the last decade plus, our team has accomplished every major objective that I envisioned, including reengineering and bolstering our deposit and funding base, achieving significant geographic expansion, and consistently producing outstanding financial performance. 
"I am particularly proud of our transformational merger with Community Bank, which closed this past August. We have truly taken our combined company to a new financial level."
CVB Financial is the parent company of Citizens Business Bank.
During Myers' tenure, Citizens Business Bank's non-interest-bearing deposits more than tripled while total deposits and loans rose more than 250 percent. Also, shareholder's equity has increased from approximately $375 million in 2006 to nearly $2 billion today, according to the statement.
"Chris Myers has a record of unparalleled performance for our organization as our president and chief executive officer," said Raymond V. O'Brien III, CVB Financial's board chairman, in the statement. "He has brought about tremendous growth, and strengthened our franchise while maintaining an enviable track record of 168 consecutive quarters of profitability and 118 consecutive quarters of paying a dividend to our shareholders."