National, local delinquent mortgages fall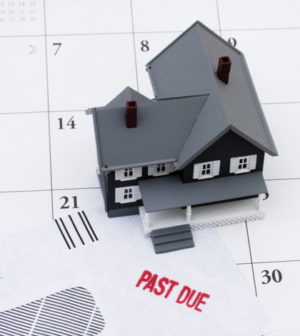 Four and one-half percent of all mortgages in the United States were delinquent during May, a year-over-year decline of .8 percent, according to data released yesterday.
In May, the number of properties in some stage of foreclosure inventory was 0.7 percent, compared with one percent one year earlier, Ivine-based CoreLogic reported.
The serious delinquency rate, which includes loans in foreclosure, was two percent, a drop of .6 percent year-over-year. That was the lowest national serious delinquency rate since November 2007,  when it was also two percent.
A delinquent mortgage is one that is 30 days or more overdue, including foreclosures. Ninety days or more past due is seriously delinquent.
In the Inland Empire, 4.1 percent of  all mortgages in May were delinquent, including those in foreclosure, compared with 4.8 percent in May 2016.
Inland mortgages in serious delinquency totaled 1.4 percent in May compared with 1.9 percent one year earlier.  The Inland foreclosure inventory rate for May was 0.4 percent, essentially unchanged year-over-year, CoreLogic reported.