New director of public works for Riverside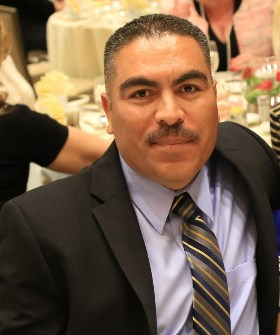 Gilbert Hernandez has been named Riverside's deputy director of public works/city engineer.
A 12-year Riverside employee, Hernandez is in charge of the city's paving program and will work with Riverside's development staff to promote investment in the city, according to a statement. 
Hernandez, who most recently held the title traffic engineer, will also be responsible for implementing the department's capital improvements program, improving mobility and overseeing engineering, land development, survey and traffic engineering.
"Gil Hernandez has demonstrated a thoughtful, stable leadership style and can-do, collaborative approach to projects like the Quiet Zone that reduced railroad noise in Riverside neighborhoods and traffic solutions like the 91/Tyler interchange," Mayor Rusty Bailey said in the statement. "As Riverside continues to grow and prosper, we will need his expertise more than ever."
Nathan Mustafa, a city employee for five years, is now interim traffic engineer, according to the statement.