New fire chief in Riverside County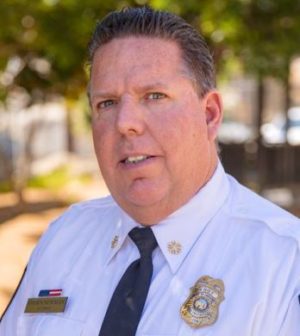 Shawn C. Newman has been named chief of the Riverside County Fire Department and CAL FIRE's Riverside Unit.
Newman, who assumed his new responsibilities Aug. 1, has a long history in firefighting, having begun his career in 1989 with CAL FIRE as a seasonal firefighter in its San Bernardino unit, according to a statement.
In 2006, Newman was named a fire captain at the Norco and Bautista Conservation Camps, where he helped update the firefighter and fire protection training handbook. Six years later he was promoted to battalion chief and was assigned to the California Institute for Women's Female Training Center.
Most recently, Newman was an assistant chief at CAL FIRE's Southern Region Office. He was promoted to deputy chief last year.
"It is truly my honor and privilege to return to the Riverside unit as the fire chief and support the men and women of CAL FIRE and the Riverside County Fire Department who respond to and serve the communities in Riverside County every day," Newman said in the statement.