New hockey team, same name in Ontario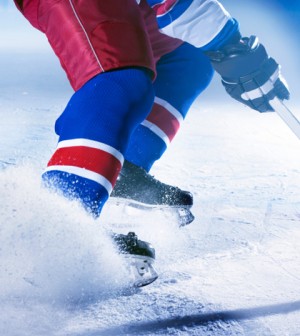 A higher brand of professional hockey is coming to Ontario, and that could prove to be good news for local commerce, especially businesses near the team's home, Citizens Business Bank Arena.
The new team will still be called the Ontario Reign and it will still be an affiliate of the Los Angeles Kings of the NHL, officials with both teams announced during a news conference Wednesday at the arena.
But starting next year, its players will be the current members of the Manchester, N.H. Monarchs of the American Hockey League, a league that is the equivalent of Triple A baseball, said Darren Abbott, president of the current Ontario Reign.
Conversely, players on the Reign roster will he transferred to Manchester, where they will be called the Monarchs and will remain in the ECHL, which Abbott compared to Double A baseball.
The Kings made the move for several reasons, but mostly it wants to be closer to its top minor league affiliate to spend more time working with players who are close to reaching the NHL, said Rob Blake, the team's vice president and a former player.
Regardless of the reasons, a higher-end team opens up greater marketing possibilities for the franchise and its NHL boss in Los Angeles, said David Andrews, president and chief executive officer of the AHL.
"I can't give you a solid number, but I think an AHL team is more likely to have a financial impact" than an ECHL team, Andrews said. "The team has more money to spend, and there will be more synergy between the Reign and the Kings, so there should be a difference."
Wednesday's event, which was open to fans, included the unveiling of the new Reign logo and uniform, both silver and black ensembles similar to those used by the Kings during the Wayne Gretzky era.