New law aims to get more houses built in California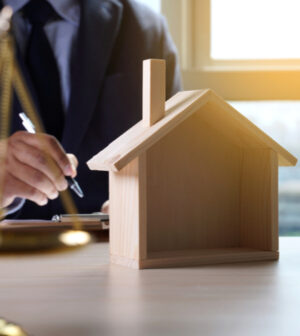 SB 330 lowers fees and makes it easier to get houses built, especially houses that middle-class families can afford.
California's much-beleaguered housing industry may finally be getting some help from Sacramento.
On Oct. 9, Gov. Gavin Newsom signed Senate Bill 330 – also known as the Housing Crisis Act of 2019 – into law. The legislation, written by Sen. Nancy Skinner, D-Oakland, is meant to boost homebuilding in California by addressing some of the longtime complaints of the state's homebuilding industry.
Specifically, the bill puts a ceiling on fees, cuts the time needed to get projects approved and prevents local government from implementing population and housing limits.
"We have a housing crisis," Skinner said in a statement released shortly after Newsom signed the bill. "California's failure to build enough housing has resulted in the highest rents and home ownership costs in the nation, and has deepened homelessness. 
"Senate Bill 330 green lights affordable and market-rate housing that already meets local zoning rules and prevents cities from enacting new regulations that might limit the housing we so desperately need."
SB 330 received bipartisan support in the Senate and State Assembly, passing the Senate by a 30-4 vote and the Assembly by 67-8.  The legislation is scheduled to take affect Jan. 1, 2020, and come off the books in 2025.
No one is arguing that California has a housing crisis, in that not enough houses are being built, particularly ones that working-class families can afford to buy.
The state today ranks 49th in the United States for the number of housing units being per individual. That has led to a median home price of more than $610,000, far higher than many state residents can afford.
Also, nearly one-third of California's renters must spend more than half of their incomes to pay their rent, according to Skinner's statement.
SB 330 assumes that local jurisdictions have already approved much of the housing that the state needs, but for various reasons many of those approved projects are not being built.
Skinner cities a report released this year by the UCLA Lewis Center for Regional Policy Studies, which concluded that California cities and counties have in recent years approved zoning for 2.8 million housing units. That's about 80 percent of the 3.5 million houses units Newsom has pledged to get built by 2025.
However, the number of residential building permits issued statewide in the first six months of this year fell nearly 20 percent compared with the first six months of 2018.  Recent studies, including the UCLA Lewis Center report, cite two primary reasons for that slowdown: cities and counties often place fees on housing projects that developed can't afford, and developers often face lengthy delays after submitting applications to build a project.
To reverse that trend, especially in urban areas, SB 330 reduces the time it takes to obtain building permits, limits fees on housing, and prohibits local governments from reducing the number of houses that can be built.
The new legislation prohibits removing affordable and rent-controlled units unless developers replace what they get rid of and pay to find lodging for those tenants. Developers must offer anyone they displace first right of return, at the same rent they were paying before.
SB 330 also reduces the time in which an agency is required to approve or disapprove a regular housing project, from 120 days to 90 days. In the case of an affordable project – one intended for low to moderate-income buyers – that time is cut from 90 days to 60 days.
Getting help from Sacramento is a pleasant surprise to any homebuilder, said Mike Dwight, former president of Frontier Homes in Ontario.
Dwight, who now runs a consulting firm in Lake Forest, called SB 330 a "genuine effort" by the state legislature to reverse the state's housing crisis.
"I'm a little surprised," Dwight said regarding SB 330 becoming law. "It's a good move because it follows basic economics:  if you lower costs, in this case by cutting fees, then homes sales should improve."
Dwight credited SB 330 with trying to fix one of the biggest problems facing the state's housing industry today: that middle-class families can't afford homes.
"We don't need more $800,000 houses in Orange County," Dwight said. "We need houses that the working class can afford, and I think this legislation will help that happen. I don't think it solves every problem, but it's practical assistance."
SB 330 should help because it tries to fix administrative problems, like cutting fees and reducing red tape, that state home builders have been railing against for years, said Robert  Kleinhenz, economist and executive director of research at the UC Riverside School of Business Center for Economic Forecasting and Development.
"Building 3.5 million houses in five years is a lofty goal, and I don't know if that will happen," Kleinhenz said. "One thing that has always hurt the housing industry is that cities don't have as much incentive to approve housing as they do retail, because retail generates revenue. That will always be a problem. But [SB 330] is a good move."