Nonstop flights from ONT to Houston planned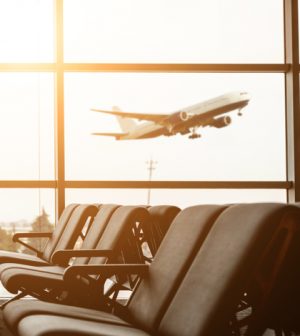 Southwest Airlines will begin non-stop routes between Ontario International Airport and Houston's William P. Hobby Airport later this year.
The flights, which will return Southwest to a full-service schedule, are  scheduled to begin Nov. 1, according to statement.
Further details, including how many flights per day, per week and ticket prices, were not released.
Southwest's announcement was greeted with delight by the Ontario International Airport Authority, the agency that oversees day-to-day operations at the airport, and for good reason. In April, the first full month after the COVID-19 pandemic hit, passenger traffic at Ontario International fell a mind-boggling 93.5 percent from April 2019.
"This is great news for the aviation industry at a time when all of us need good news," said Mark Thorpe, the authority's chief executive officer, in the statement. "The coronavirus pandemic led to decreases in passenger volumes by 90 percent or more virtually overnight, and caused many to question whether recovery would come within years, much less months.
"Southwest's announcement is a bold and encouraging prediction that they will return to the skies sooner rather than later."
Before the pandemic, Southwest accounted for more than 50 percent of Ontario International's commercial flights and carried more than 200,000 passengers to and from there in a typical month, according to the statement.