Office building to supplement medical center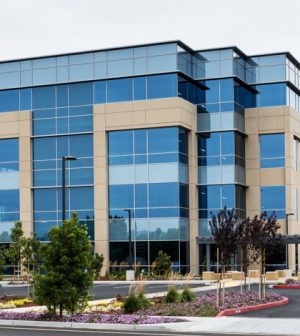 Construction has begun on a 200,000-square-foot office building that will be used by the Riverside University Health System.
The three-story building, which will be next to the RUHS Medical Center in Moreno Valley, will house specialty physicians groups, an outpatient surgery facility and an expanded pharmacy, according to a statement released Tuesday.
The structure is expected to be finished next year.
Trammell Crow Co. in Newport Beach is building the project, which will cover 17.4 acres on the southern part of the health system's campus. The office building and medical center will be connected by a bridge on the second floor.
A single-story, 7,000-square-foot lobby and cafe will be built next to the office building, according to the statement.
The 439-bed medical center is a public teaching hospital formerly known as Riverside County Regional Medical Center. It was founded in 1893 and is operated by Riverside County.
The health system, which includes the county's behavioral and public health services, employs about 6,000 people, according to the statement.