OIA declared fastest growing U.S. airport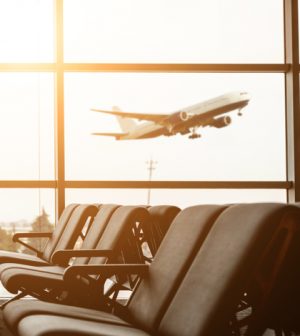 Ontario International Airport has been named the fastest growing airport in the United States by a leading trade publication.
Global Traveler, which specializes in people who take extensive trips domestically and overseas, ranked Ontario International ahead of Louis Armstrong New Orleans International Airport, Seattle-Tacoma International Airport and Dallas Love Field Airport in its annual Tested Reader Survey, which was published in its December edition.
From January through October of this year, the number of domestic and international travelers  at Ontario International  increased by more than 13 percent year-over-year, according to a statement on the city's website.
Other California airports in Global Traveler's top 10 were Los Angeles International Airport, ranked fifth, and Oakland International Airport, ranked 10th.
"Since the transfer of Ontario International to local control in late 2016, Ontario has been [transformed] into an international aviation gateway and economic engine for the region," Thorpe said in a statement. [It's] a testament to not only the facilities, services and amenities that appeal to our customers, but the strong community support for the development of our airport as an attractive destination for leisure and business travelers in Southern California."