OIA is nation's top exporter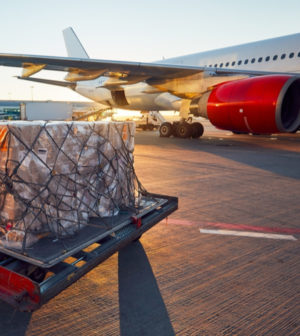 At least for now, Ontario International Airport is the top aviation facility in the United States for exporting cargo, according to a trade publication.
An estimated 4.63 percent of the nation's outgoing freight shipments in October were shipped out of Ontario International, compared with 4.51 percent that was transported out of Hartsfield-Jackson Atlanta International Airport, FreightWaves reported.
Atlanta International had been the leading cargo exporter for much of 2018.
Since it was returned to local control two years ago, Ontario International's air freight volume has grown by more than 20 percent year-over-year, according to a statement on the airport's website.
During the first nine months of this year, freight volume at Ontario International totaled 521,705 tons, an increase of 18.1 percent compared with the same period in 2017.
United Parcel Service and FedEx have long maintained cargo facilities at Ontario International. In June, the Ontario International Airport Authority approved a 30-year lease with FedEx that calls for the development of 30 acres on the northwest part of the airport.
That development will triple Fed Ex's presence at Ontario International, according to the statement.