OIA passenger count continues to increase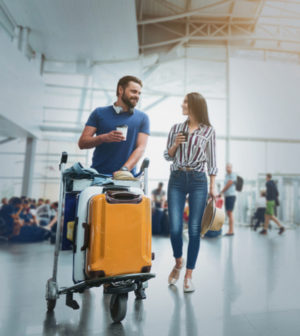 Ontario International Airport continued to add passengers in September, bolstered by Jet Blue's nonstop flights from there to New York that began early in the month.
Approximately 420,000 passengers arrived and departed there last month, a 14 percent year-over-year increase, according to the monthly passenger report released by the Ontario International  Airport Authority.
Of those, 402,000 were domestic travelers while 17,800 were traveling internationally. The airport's international passenger carriers are AeroMexico, Volaris and China Airlines.
During the first nine months of 2018, Ontario International's passenger count totaled more than 3.7 million, a 13.3 percent increase compared with the first nine months of 2017. Domestic traffic grew by 12 percent, to 3.6 million, while international traffic climbed to nearly 158,000, a 48.6 percent spike.
"The steady increases in passenger volume show that air carriers and travelers have great faith in Ontario as a viable aviation gateway in Southern California," said Alan D. Wapner, president of the airport authority, in the statement. "Our customers are sophisticated travelers who know a first-rate airport when they see it and demand the best services and amenities."
Cargo traffic at Ontario International cargo business also grew by double digits in September.
Commercial freight and mail rose 12.4 percent in September, to more than 61,000 tons, compared with one year earlier.
In the first nine months of this year, cargo tonnage at Ontario International grew to 544,700 tons, a year-over-year increase of 17.7 percent, according to the report.