OIA passenger count keeps climbing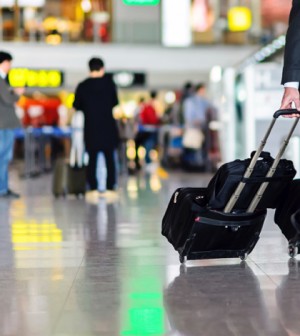 Passenger traffic at Ontario International Airport jumped substantially in July, according to data.
The airport's passenger count last month was nearly 495,000, 10 percent more than July 2018, the Ontario International Airport Authority reported.
Of those, almost 468,000 were domestic passengers, with international travelers totaling nearly 27,000. Those were increases of 10.1 percent and and 15.7 percent, respectively.
Ontario International also passed the three million passenger mark in July, seven percent higher than the one it compiled during the first seven months of last year.
From January through July, domestic passenger volume topped 2.9 million, an increase of 5.4 percent year over year, while the international traveler count grew by nearly 50 percent, to more than 175,000.
Air cargo shipments grew last month by nearly two percent – to more than 64,000 tons – year over year.
During the first seven months of the year, cargo volume totaled almost 429,000 tons, up 3.4 percent from 2018, the airport authority reported.