OIA to add passengers during holidays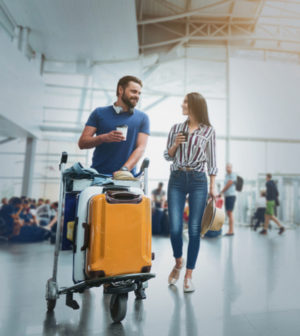 Ontario International Airport expects to beef up its passenger count during the upcoming Thanksgiving and holiday travel season.
More than 162,000 travelers are expected to use the airport during the 11-day period beginning Friday, which would be a five percent a year-over-year increase, according to a statement released by the Ontario International Airport Authority.
The authority, which oversees day-to-day operations at the airport, expects 85 percent of the available airline seats to be filled during that time.
During the Christmas travel season – Dec. 20 through Jan. 6 – an estimated 258,000 passengers will pass through Ontario International, a 5.3 percent increase compared with the same period last year.
"We've grown accustomed to welcoming more passengers every month, and we're confident that those who choose Ontario for their holiday travel will be pleased with our improvements," said Mark Thorpe, the authority's chief executive officer, in the statement.
Recently added non-stop flights to New York, Florida and Taiwan, as well as major upgrades to its food and retail concessions, have helped add to Ontario International's passenger count, Thorpe noted.