Omintrans' passenger count goes up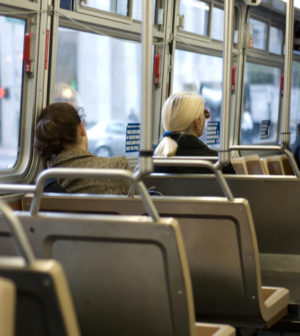 Omnitrans' passenger boardings were up 1.7 percent in January, the San Bernardino County transit agency's largest year-over-year passenger gain in more than three years.
That growth was lead by an increase in freeway express routes – 14.2 percent – and the sbX bus rapid transit line, which rose 4.5 percent, according to a statement posted Monday on the organization's website.
Twenty two of Omnitrans' 35  bus routes carried more passengers last month than they did during January 2017. Bus routes in western San Bernardino County posted gains that worked out to an average of 6.2 percent.
"We are pleased that Omnitrans' efforts to attract new riders with express service, streamlined routes, improved regional connections, and mobile fares are beginning to pay off," said Ron Dailey, Omnitrans board chair and Loma Linda council member, in the statement. "We hope the trend continues."
During the past year, Omnitrans has added one freeway express route, started 15-minute passenger service to terminals at Ontario International Airport, expanded operating hours on sbX and put in a mobile fare payment option, according to the statement.