Omnitrans dispatcher helped fix computer glitch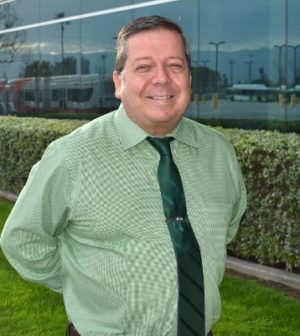 Ed Cooney has been named Omnitrans' top employee for the fourth quarter of 2017.
Cooney, a dispatcher with the San Bernardino County public transportation agency, was recognized for helping to fix software errors in the agency's computer operation, according to a statement.
A 25-year Omnitrans employee who began is career there driving buses, Cooney resolved the issues despite having only a few days of informal computer training. Board members credited him with saving the agency $10,000.
"Ed is a recognized leader in the dispatch office and is greatly respected by his peers for his loyalty, ability, and willingness to help others in times of need," said Diana Caldera, Omnitrans' director of operations, in the statement. "His recognition as employee of the quarter is greatly deserved."