Omnitrans gets high ranking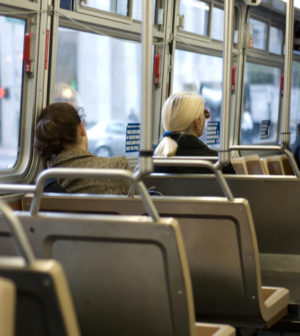 For the second consecutive year, Omnitrans passengers have given the transit service a positive ranking.
Regular Omnintrans passengers gave the agency an overall 83 percent ranking, according to an online survey by the American Bus Benchmarking Group, a consortium of over 20 mid-sized transit agencies throughout the United States.
Omnitrans ranked fifth in overall satisfaction among similar sized transit agencies, and it scored higher than its peer agencies in 11 categories. Compared with 2018, Omnitrans improved in several categories, including overall satisfaction, ease of obtaining information, bus driver helpfulness and comfort while on a bus. 
Results of the survey were posted on Omnitrans' website. 
Omnitrans is the largest public transit agency in San Bernardino County. It carries approximately 11 million customers in a 480-square mile service area, according to the agency's website.