Omnitrans names top 2017 employee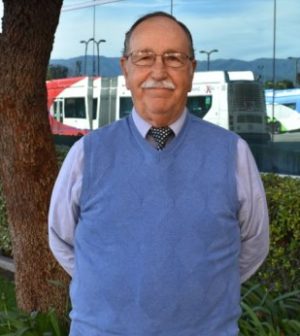 John Steffon, Omnitrans' East Valley transportation manager, has been named that organization's Employee of the Year for 2017.
Steffon, who plans to retire this year, was recognized for keeping the agency running smoothly when numerous management positions were vacant, according to a statement on the transportation agency's website.
At one point Steffon held three titles – West Valley transportation manager, East Valley assistant transportation manager and dispatch supervisor – in addition to his regular position.
"During this time, the operations department was able to increase our part-time driver roster to ensure that bus service needs were met for our community and to prevent our current coach operators from working overtime on their days off," the statement read. "John was instrumental to these efforts and the successful [introduction] of new drivers as he managed many of the day-to-day functions of the department."
Omnitrans is a public transportation agency that serves San Bernardino County. Founded in 1976, it covers 15 cities – approximately 480 square miles – and carries about 16 million passengers a year, according to the agency's website.