Omnitrans recognizes safe drivers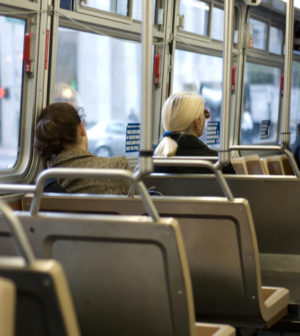 Omnitrans, the largest public transit agency in San Bernardino County, recently recognized the latest members of its Million Mile Club, drivers who logged 25,000 driving hours for 12 years without an accident.
Seven coach operators – Sherron Filer, John Harrison, Peter Kerr, Enrique Lipp, Samehesha Love, Albert Meraz and Karen Ramnarain – all received plaques and other gifts, including $500, for reaching that milestone, according to a statement on the transit agency's website.
Two drivers – Arturo Suarez and Mike Tarifi – were welcomed into the transit agency's Two Million Mile Club. Both recorded 50,000 driving hours for 25 years without an accident.
They received the same gifts the Million Mile drivers received plus a five-day cruise to Mexico with paid time off.
"This is a tremendous milestone for these drivers," said Shawn Brophy, Omnitrans' director of operations, in the statement. "The criteria to hit the Million Mile Club is multi-faceted, and not an easy achievement. These drivers represent the best of the best when it comes to delivering on our mission to provide safe and reliable transportation."