On The Move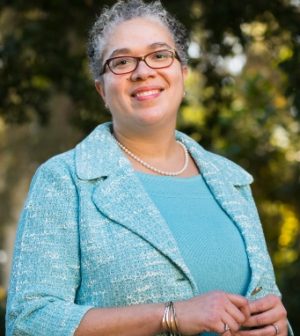 G. Gabrielle Starr was inaugurated Saturday as president of Pomona College.
Starr, who has been on the job for several months, was formally installed during a ceremony at Bridges Auditorium, according to a statement on the school's website.
Starr, who formerly ran Pomona College's English department, is the school's 10th president.
She is the author of two books, is a Guggenheim Fellowship recipient and was dean of New York University's College of Arts and Science before she came to Pomona, according to the statement.