One year later, Measure U is having an impact in Hemet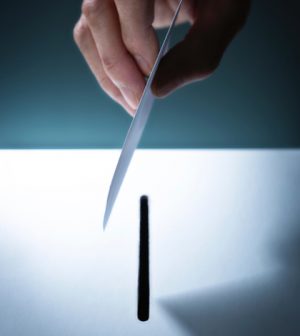 The one percent sales tax, which is being funneled into the city's police and fire departments, has already paid for three battalion chief and the renovation of a fire station. The question now is whether the measure, which passed easily, will keep producing. 
Twelve months after Hemet voters approved Measure U, a one cent sales tax meant to raise money for public safety, one of the persons who worked overtime to get that measure passed is singing its praises.
The Hemet Fire Department has hired three battalion chiefs, added some emergency personnel and rebuilt Fire Station Five at 120 N. Hemet St, all thanks to Measure U, said Scott Brown, the city's fire chief.
All five of the city's fire stations are now fully operational – Station 5 had been closed since 2008 – and the department is better able to answer emergency calls in all parts of the city because the extra staffing, Brown said.
"Both the fire and police departments were at critical mass, in terms of staffing, before Measure U passed," Brown said nearly one year to the day that the special tax, which is expected to generate at least $10 million in sales tax revenue, received 61 percent of the votes cast.
"I will give the city council credit on this. They put in a 'jump start' so we didn't have to wait to start getting the help we needed. That's how badly we needed it, and so far its been a resounding success.
Measure U has pumped about $2.2 million into the department so far, Brown said.
"It's done everything it was supposed to do," he said. "It's been meeting all of its projections, which is a good sign."
Measure U was preceded by Measure E, a similar sales tax measure that was narrowly defeated in June 2016. Normally, backers of such a measure would wait two or three election cycles before trying again, but officials in both departments decided they couldn't afford to wait that long.
During the previous decade, both the Hemet police and fire departments had undergone so many budget cuts and staff reductions they were struggling to provide basic services to the city which has about 86,000 residents.
However, shortly after Measure U passed, Chief Dave Brown – no relation to his counterpart in the fire department – spelled out how important it was for Measure U to pass, for both departments.
"We've been fighting this battle for the better part of 10 years," the city's top law enforcement official told Inland Empire Business Daily. "People in the city have seen the downsizing we've had to deal with and they knew we needed help."
On this point, the city council was a sympathetic.
Measure U created a general tax, which raises money for a city's general fund and can be spent on anything, according to state law.
However, the council declared that revenue from Measure U would go exclusively to the police and fire department: two-thirds to the police, one-thirds to the firefighters.
Hemet was not alone in asking residents to raise their taxes in order to pay for more community services. Voters in Moreno Valley, Riverside, Menifee, Yucca Valley, Indio, La Quinta and Palm Desert all approved initiatives similar to Measure U.
In Moreno Valley, voters passed Measure L, which raised the city's hotel occupancy tax from eight percent to 13 percent. Revenue from Measure L – which received more than 70 percent of the votes cast – will be used to pay for miscellaneous city services, including police and fire protection, street maintenance and improved response to 911 calls.
Statewide, about 250 bond measures, special taxes and general taxes appeared on local ballots last November, according to the League of California Cities in Sacramento.
In Hemet, backers of Measure U are seeing their creation play out as they expected it would, said Howard Rosenthal, a Hemet businessman who helped put together the Measure U political action committee.
"We're very pleased with what we've seen so far," said Rosenthal, who works in health care and commercial real estate. "The amount of money it's producing is extraordinary, and it shows how focused this community is when it knows it has to do something different."
But one person who opposed Measure U believes it's too early for its supporters to declare victory.
"It's only been one year," said Robert Righetti, secretary and former president of the Hemet Taxpayers Association. "We really don't know exactly how much revenue it's bringing in, and I don't believe the quality service in the city has changed. Yes, they reopened one of the fire stations, but I think it's too soon to say if things have improved."
Officials with the Hemet Police Department did not return calls seeking comment for this story.