ONT adds passengers in February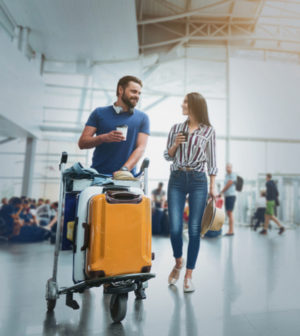 Nearly 420,000 passengers passed through Ontario International Airport in February, a 15.5 increase from February 2019, the Ontario International Airport Authority reported.
Domestic travel increased 16.2 percent during that time, to more than 399,000 travelers, while the number of international passengers rose to almost 21,000, according to the authority, the agency in charge of day-to-day operations at the airport.
For the first two months of the year, passenger traffic at Ontario International was up 15.1 percent from January and February 2019, to more than 874,000.
Also in February, Ontario International handled more than 55,000 tons of commercial freight, almost 12 percent more than it handled in February 2019. In January and February, cargo shipments rose more than eight percent, to 116,000 tons.
Ontario International's monthly passenger and freight numbers were included in an announcement regarding what airport officials are doing to combat the spread of the Coronavirus. Those measures include cleaning airport facilities twice as often as usual and providing employees with more flexibility, including allowing those are who are able to work from home.
The  report also predicted difficult times ahead for the airport, which has been on a rapid growth cycle since it was taken over by local officials more than three yeas ago.
"We do anticipate [passenger and cargo] volumes to be significantly lower for the month of March as the travel industry reels from restrictions on international air travel and reduced market demand for domestic travel," said Mark Thorpe, the authority's chief executive officer, in the statement. "Aviation industry analysts predict world air traffic will decline this year for the first time since 2009."