ONT adds personal protective equipment in both terminals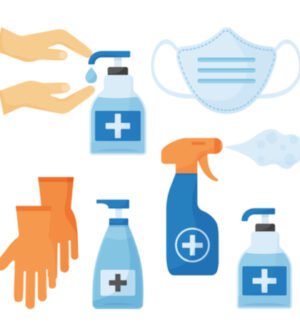 Ontario International Airport is providing personal protective equipment to anyone who uses the airport.
Face covers, disposable gloves, disinfectant wipes, and alcohol-based hand sanitizers are available in self-service commercial kiosks located in both of the airport's passenger terminals, according to a statement on the airport's website.
Ontario International is reportedly the first airport in California to offer such a service.
The airport has also put in place several safeguards to keep germ-free, including ongoing sanitizing of all high-touch surfaces with disinfectant, more hand sanitizers in passenger terminals and security screening trays treated with antimicrobial technology.
"While the global coronavirus pandemic continues to impact virtually every aspect of life, we are taking steps to make travel safe by offering personal protective equipment to those who might forget to bring them from home or are unaware of new requirements," said Mark Thorpe, chief executive officer of the Ontario International Airport Authority, in the statement.