ONT off to a good start in 2020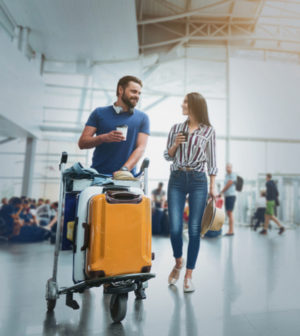 Ontario International Airport has started 2020 with a bang.
The airport accommodated 454,000 passengers in January, a 14.7 percent year-over-year increase and its seventh consecutive month of double-digit gains, the Ontario International Airport Authority announced Tuesday.
Domestic travelers totaled more than 423,000 while nearly 31,000 were international passengers, nearly identical increases of 14.7 percent in both categories.
"Ontario International continued its run of strong, steady gains in January," said Mark Thorpe, chief executive officer of the airport authority, in a statement. "Airlines and air travelers continue to show tremendous confidence in Ontario's facilities, services and amenities." 
Commercial freight in and out of Ontario International also increased during the first month of the year: more than 61,000 tons were handled in January, a 4.7 percent increase compared with January 2019. However, mail shipments declined 30 percent.
Ontario International remains the top airport in the United States for outgoing cargo, according to the statement.