ONT passenger count perks up slightly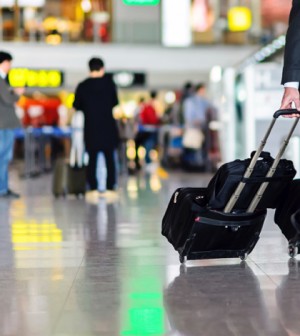 Nearly 200,000 passengers used Ontario International Airport in August, 43 percent of what it handled exactly one year earlier.
Domestic travelers totaled more than 193,000 and International travelers about 3,0000, according to data released by the Ontario International Airport Authority.
That was the third-best COVID-19 related recovery of any U.S. airport in August.
During the first eight months of 2020, Ontario International welcomed more than 1.7 million passengers: 1.6 million domestic and 72,000 international.
"While we eagerly await the return of our customers in greater numbers, we are heartened by the pace of our recovery at Ontario," said Mark Thorpe, the airport authority's chief executive,  in the statement. "No U.S. airport has been immune from the impact of the coronavirus, but with a robust customer base and a strong economy in the Inland Empire, Ontario is well-positioned for recovery."
Freight shipments, increased to 70,000 tons last month, a jump of nearly 7 percent compared to August 2019.  During the first eight months of the year, freight tonnage was more than 570,000 tons, a nearly 20 percent year-over-year increase, according to the data.