ONT performed spectacularly in 2019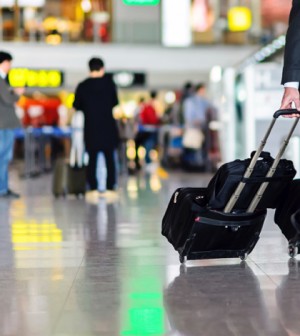 Two thousand and nineteen was another stellar year for Ontario International Airport.
An estimated 5.5 million air travelers passed through the airport last year, the most since 2008, according to data released by the Ontario International Airport Authority.
The fastest-growing airport in the United States also increased its cargo haul last year:  commercial shipments at Ontario International were up 5.1 percent year-over-year.
"Ontario International Airport is fast becoming the hub of economic activity we believed it could be when we assumed control three years ago," said Mark Thorpe, chief executive officer, in a statement. "Ontario's evolution as a viable option for air travel in Southern California is no longer a dream, but a reality."
Passenger volume at Ontario International increased from 5.1 million in 2018 to more than 5.5 million last year, a jump of 9.1 percent.
Domestic travel rose eight percent, from 4.8 million travelers in 2018 to more than 5.2 million International traffic increased 33.4 percent, from 227,883 to more than 304,000, according to the data.
Nearly 515,000 passengers traveling through Ontario International in December, an increase of 16.7 percent compared with December 2018. More than 485,000 were domestic passengers while almost 30,000 were international travelers, increases of 16.5 percent and 20.5 percent, respectively, according to the data.
December was the sixth consecutive month that Ontario International's passenger volume improved by double digits, the airport authority reported.