ONT produces safety video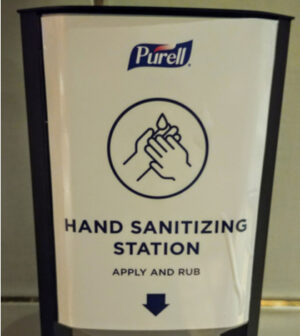 Ontario International Airport has produced a video that details how safe the airport has been made in response to COVID-19.
The one-minute video, which began appearing Monday on the airport's social media and in the airport's terminals, lists some of the things done to make the airport safe from the Coronavirus, according to a statement on the airport's website.
Those measures include a deep cleaning of the airport's public and employee areas, installation of vending machines with protective equipment, sanitizing of high-touch surfaces such as doorknobs, hand railings, counters, and water fountains, more hand sanitizer stations throughout the airport and placement of floor markers to encourage social distancing.
The video is meant to increase passenger traffic, which fell by more than 90 percent last month.
"We recognize that as travelers return to the airport in greater numbers, they may have questions about the safeguards put in place to help reduce exposure to potentially harmful bacteria and viruses," said Mark Thorpe,  the airport's chief executive officer, in the statement. "Since the onset of the Covid-19 pandemic, we have intensified practices for keeping passenger terminals clean and undertaken new initiatives to increase confidence among customers that they are safe in our airport."