Ontario company has strong link to U.S, armed forces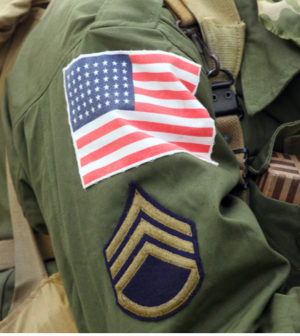 The next time you come across a military insignia, keep in mind that what you're looking at very likely got started in Ontario.
Action Embroidery Corp., a manufacturing and design company at 1315 W. Brooks St., makes approximately 80 percent of the U.S. armed forces' official insignias, said Ira Newman, company president.
That includes flags, seals, badges and anything else commissioned by the U.S Army, Navy, Marine Corp., Air Force of Coast Guard.
While Action Embroidery designs and manufactures embroidered emblems for cities, police, fire departments and athletic teams, its strongest connection is to the military, a source of great pride for the company.
Another source of pride is that the company makes all of its products in the United States, having outlasted other manufacturers who either fled the state, or the country altogether, for cheaper labor and higher profits.
"We used to have about 17 competitors, meaning other companies that do exactly what we do, and now we're down to about five," Newman said. "We watched a lot of [companies] leave, but we never did. Leaving California would be too expensive, and we've never thought about going overseas."
Founded in New Jersey in 1943 by Ozzie's father, Harry, the company was originally called Art Embroidery. In 1986, the business – by then known as Action Embroidery – moved to Ontario.
Today, Action Embroidery employs about 150 people in Ontario and another 80 at a factory in Opa-locka, Fla. It makes more than 200 million patches a year and has annual revenue of $10 million to $13 million, according to Newman.
The company has turned down business, including a deal with Major League Baseball, because the production would have been done outside the country.
"Nothing is more important than being able to put "Made in America" on everything we produce," Newman said.