Ontario Convention Center, Toyota Arena, prepares to reopen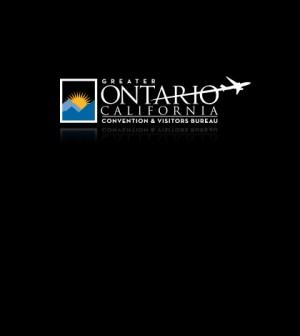 Both venues, crucial to the Inland Empire economy, are down to a skeleton crew because of the Coronavirus. Both are making plans to reopen, but when that will happen is anyone's guess.
Michael Krouse, head of the Greater Ontario Convention & Visitors Bureau, has dealt with his share of crises during his years in the travel and hospitality industry.
Krouse was marketing director at the Doubletree Hotel in Anaheim in 1997, when a major renovation of the Anaheim Convention Center caused several trade associations to move their conventions out of the city, taking with them a lot of hotel business.
When the 9-11 terrorist attacks happened in 2001, Krouse was vice president of sales for the Los Angeles Tourism and Convention Board. He had to watch the hotel and convention cancellations that followed that terrible event.
Krouse, was also in Ontario when the Great Recession laid waste to much of California's tourist industry. 
But as bad as those events were, nothing prepared him for the Coronavirus pandemic that broke out early this year, which to date has taken about 450,000 lives worldwide, according to the World Health Organization.
"This is by far the worst thing I've ever had to deal with," Krouse said. "In the last three months we've had to let about 1,000 people go, and we have no idea when we'll be able to bring them back. We're down to 17 people, which is about as low as we can get."
The employees' status is up in the air because no one knows when the arena and the convention centers, two significant cash generators for the west end of the Inland Empire, will reopen. While some public entities are slowly going back to work, Gov. Gavin Newsom's phased reopening of California's economy doesn't include arenas and convention centers yet.
Krouse called a meeting of his remaining staff on June 16, during which reopening both venues was discussed, but that can't happen until Sacramento gives its approval.  In the meantime, the 12,000 seat arena – home to the Ontario Reign, an affiliate of the NHL Los Angeles Kings, the Ontario Fury, a minor league soccer team, and the Agua Caliente Clippers, part of the NBA developmental league  – and the convention center sit idle.
Sue Oxarart, the bureau's marketing director, said only three events scheduled for the convention center have been permanently canceled. The rest have been postponed and rescheduled, for later this year or 2021.
Normally, both venues pump millions of dollars into the local economy. But the convention center, which hosts about 500 events a year (it can have as many as three events in one day) and the arena, with its 300 active days a year, last hosted events three months ago, are losing money badly,
Krouse estimates that the convention center has lost about $8 million to cancellations so far this year and that local hotels have dropped about $3.5 million in business from those cancellations alone.
"That's money lost this year, and it's money lost for good," Krouse said. "It's great that all but a few of them are rescheduling, but it's money we won't get back."
Krouse is a member of the California Convention Center Coalition, an ad-hoc group of convention center managers that has put together a 22-page guideline for reopening their venues. Those recommendations include establishing a Coronavirus infection control plan for every venue, training employees thoroughly, and regularly inspecting the venue for compliance.
California is in the second phase of a four-phase reopening of its economy, during which low-risk businesses – including book and clothing stores and some outdoor venues – are open. So are places of worship and in-store retail, but not at full capacity.
Dine-in restaurant service, bars, nightclubs, barbershops and salons, movie theaters, and live-performance venues ( which includes convention centers and arenas) remain closed.
Some counties have been allowed to open ahead of others. Barbershops and salons have been allowed to open in Riverside, San Bernardino and Los Angeles counties provided they adhere to strict guidelines, including everyone inside having to wear a face mask.
Ultimately, Newsom will decide when to move to stage four, which will involve lifting the statewide stay-at-home order. When he does that, neither the convention center nor the arena will reopen immediately.
It will take about a month to get both buildings in order, and once they're operating they will be substantially different than they were before, with more sanitary stations, plexiglass protection wherever appropriate, and a lot of signs telling people of the new regulations they must follow.
Given their importance to the city's economy, both venues can't open quickly enough, said John Andrews, Ontario's executive director of economic development.
"We expect the convention center to reopen first, but it's critical that they both open up as soon as possible," Andrews said. "The problem is it's a state and county issue. There's not much we can do."