Ontario industrial park gets started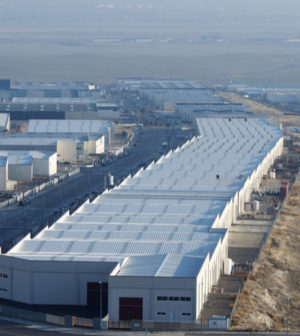 REDA, a Newport Beach real estate investment and development firm, has begun construction on a 1.1-million-square-foot industrial building in Ontario.
The structure is the first of six that will make up the Ontario Ranch Logistics Center at 4815 S. Hellman Ave., according to a statement.
The building, which is being constructed without signed tenants, is expected to be completed in December.
REDA purchased the business park's 125 acres between November 2017 and 2018. When finished, Ontario Ranch Logistics Center will be made up of 2.6 million square feet of industrial space.
"The overall market dynamics for Class A office space couldn't be any better than [it is] in Ontario," said Jason Krotts, RESDA's co-founder and principal, in the statement. "It is a key gateway market in the Inland Empire, with immediate access to qualified labor and strong transportation networks."
REDA has been involved in more than $3 billion worth of commercial real estate projects during its 30-plus years in business, according to the statement.