Ontario logistics parks lands second major tenant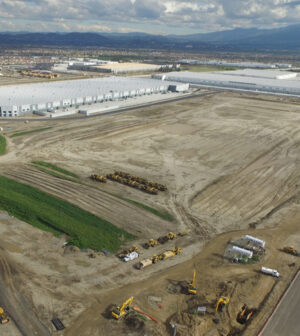 A company that distributes shipping, industrial and packaging materials throughout North America will locate at the Ontario Rancho Logistics Center.
Uline, a privately owned business based in Wisconsin, has leased a 1.2-million-square-foot warehouse-distribution building that is under construction at 4815 S. Hellman Ave., according to a statement released Monday.
The project is expected to be completed in September 2021.
The lease was arranged by REDA, a real estate development company in Newport Beach, and Clarion Partners LLC, an investment advisor in New York. Term were not disclosed.
Uline was represented by CBRE Ontario.
This is the second major tenant signing for the logistics center. Kimberly Clark, the global corporation that makes sanitary paper products and medical instruments, moved into a 1.1-million square-foot building there in March.
"The lease activity with such strong firms as Uline and Kimberly Clark further reinforces the dominance of the Inland Empire market, especially as it relates to e-commerce.," said Jason Krotts, REDA co-founder and principal, in the statement. "We had significant interest in this building."
REDA and Clarion Partners are developing the project. The 124-acre project broke ground on its first phase in January 2019, according to the statement.