Ontario to host annual Xmas tree lighting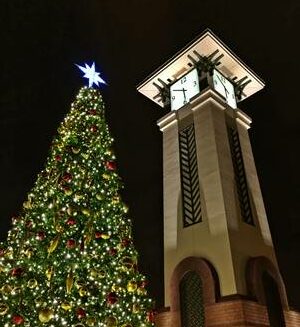 Ontario is scheduled to hold its annual Christmas tree lighting ceremony Dec. 6 at the Ontario Town Square.
Food vendors, dance groups, and a visit from Santa Clause are all planned for The Christmas on Euclid Experience, which is free and open to the public. 
"Prancer," a 1989 movie starring Sam Elliot and Rebecca Harrell, will be shown. Anyone planning to attend is encouraged to bring lawn chairs and blankets.
Christmas on Euclid began in 1922. It's sponsored by the Greater Ontario Convention & Visitors Bureau, and it's considered the official beginning of the Christmas season in Ontario.
Nativity scenes with nearly life-sized statues will again be on the Euclid Avenue median between C and F streets, a tradition that began in 1958. They will be displayed from Thanksgiving through New Year's Day.
For more information regarding Christmas on Euclid, or any other planned holiday events in Ontario, visit www.GOcvb.org.