Palm Springs ballot measure will decide fate of short-term rentals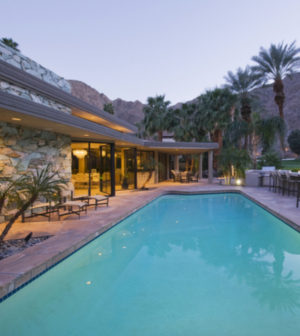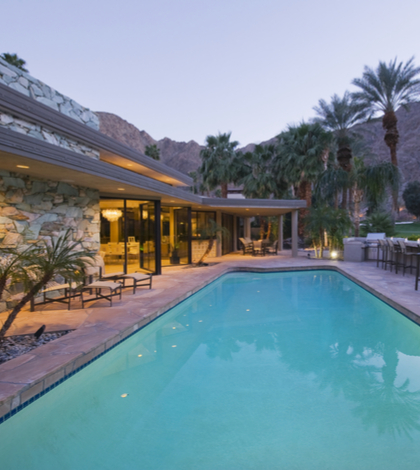 The city already has an ordinance that places severe restrictions on the practice, but critics say it's not enough.
On June 5, Palm Springs voters will decide whether to ban short-term vacation rentals in their city's residential neighborhoods.
Measure C would prohibit the rental of an apartment or single-family residence for 28 consecutive days or less.
Supporters of the measure say Palm Springs is overrun by renters the year round, putting stress on neighborhood infrastructure while increasing police and fire department calls.
The constant influx of short-term renters also causes rents to rise artificially, making the city an even more expensive place to live, according to Palm Springs Neighbors for Neighborhoods, the community organization that gathered the signatures to get Measure C on the ballot.
Opponents, including one city council member, say Measure C isn't necessary. They believe it would interfere with property rights, while noting that Palm Springs already has one of the toughest ordinances in the country regarding short-term rentals.
Measure C would have a devastating impact on Palm Springs' economy, because many of its  property owners rely on revenue from short-term rentals to support themselves, Councilman J.R. Roberts said.
"We don't grow corn or make cars," said Roberts, who co-wrote the short-term renters ordinance that went into effect one year ago. "Tourism is the blood in our veins. It pays for our police and fire departments.
"Without the revenue we get from tourism, we fall apart."
Specifically, Measure C would ban the short-term rental of a home in any area zoned exclusively for residential use. However, a homeowner would be allowed to rent a room, or a guest house, if the homeowner remained on the premises during the rental.
The measure also would not apply to houses and condominiums that are part of homeowners' associations, which set their own rental policies.
Palms Springs has always been a tourist destination, but for years its out-of-town traffic would slow during the summer – presumably because of the Coachella Valley's scorching heat – then return during the fall and winter.
Now the tourist season lasts all year, or close to it, and that has turned short-term rentals into a major issue among some residents.
The issue came up repeatedly during his first council campaign three years ago, Roberts said.
"We had an ordinance but it wasn't very strict," he said. "The first violation for operating without a permit was $200, and the rest of the penalties were minor. So the issue bubbled to the surface, and from there it kept building."
The current ordinance raises operating fees on anyone renting their house or apartment short-term to $900 a year, an increase of $700.
It defines "loud noise" as any sound that can be heard beyond the property line, and it created the Vacation Rental Compliance Department. That agency has nine employees, two enforcement vehicles, a 24-hour hotline and an annual operating budget of $1 million.
"The police enforced the original ordinance but that didn't work," Roberts said. "We knew we needed a separate department."
The compliance department's budget comes from the permit fees. Should the city begin to turn a profit, the fees will be reduced, Roberts said.
Most of all, the ordinance has strict penalties for anyone caught renting their house or multifamily unit temporarily without a permit.
First offense is a $5,000 fine and a permanent ban on obtaining a short-term rental permit. Second offense is a $10,000 fine.
Supporters of Measure C have not given the ordinance enough time to work, Roberts said.
"I think that sends a clear message," Roberts said. "No one is going to jail, but what we have in place is more than enough. Short-term rentals should be allowed, but they should be strictly enforced."
But the city's ordinance doesn't go far enough, said Robert Grimm, campaign chairman of Palm Springs Neighbors for Neighborhoods.
"The current vacation rental ordinance puts restrictions on issuing permits to individuals, but it doesn't put any restrictions on the number of permits that can be issued," Grimm said in an email. "It also doesn't impose any density limits.  This means there is nothing preventing a resident's home from being surrounded by three, four or five short-term vacation rentals."
Ultimately, residents must enforce the ordinance by watching their neighborhoods constantly according to Grimm.
"Nothing about this seems right," Grimm said.
It's also not true that Measure C will ban all short-term rentals, as its critics suggest: It would leave in place approximately 530 short-term rentals that would be classified as home-sharing, Grimm said.
"Once Measure C passes our goal will have been accomplished," Grimm said. "The neighborhoods of Palm Springs will have returned to [being] residential neighborhoods."