Palm Springs to host Veterans Day parade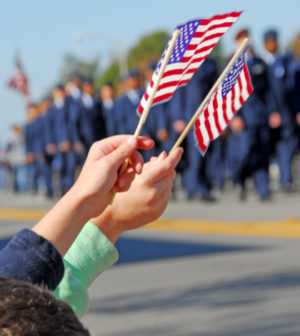 Palm Springs will hold its 23rd annual Palm Springs Veterans Day Parade today.
More than 20,000 people are expected to attend the event, which is scheduled to begin at 3:30 p.m. on Palm Canyon Drive and Ramon Road, moving north on Alejo Road to its conclusion, according to a statement.
The Palm Springs High School Spirit of the Sands Band will perform a post-parade concert on the corner of Palm Canyon and Amado Road, a performance that will end with a fireworks show.
This year's parade theme is "Honoring All Who Served."
Veterans from the Korean War era and Vietnam War era are invited to march and participate with the Korean and Vietnam Veteran parade entry. This entry marches at the end of the parade. Veterans wishing to participate are asked to show up at the parade staging area located at the intersection of Ramon Road and Palm Canyon Drive by 3:00 p.m.