PetSmart opens in Redlands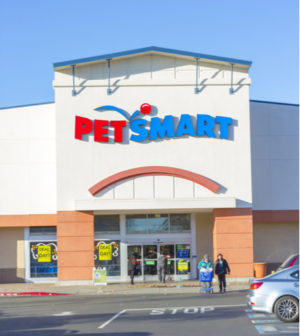 PetSmart, the popular retail chain that caters to all domestic pet needs, has opened a store in Redlands.
The facility, at 500 W. Stuart Ave., held a grand opening and ribbon-cutting ceremony Saturday that included members of the local chamber of commerce, according to a statement.
The 18,000-square-foot store features PetSmart's new Pinnacle Pet Nutrition Shop, which is an expanded collection of high-protein and natural pet foods.
The store will also hold pet adoptions but will not sell dogs or cats, which has been PetSmart's policy since it was founded in 1987, according to the statement.