Pipeline repairs will curtail water use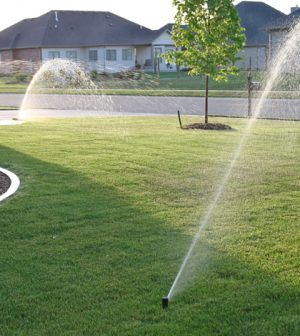 Nearly one million consumers on the Inland Empire's west end are being asked to cut back on their water use for six days later this month.
Residents in Montclair, Claremont, Chino, Chino Hills, Upland, Ontario, Rancho Cucamonga, Fontana and La Verne will be affected by the request, which is being made so that portions of the 30-mile Rialto Pipeline can be repaired, according to a statement released Wednesday by the Metropolitan Water District of Southern California and several local water agencies.
The restrictions, which are scheduled to last from April 23 to April 28, will include a ban on outdoor watering.
Residents in the impacted cities can visit www.bewaterwise.com for water-saving tips and www.mwdh20.com for updates on the repair work.