Questioning the Prisoner Swap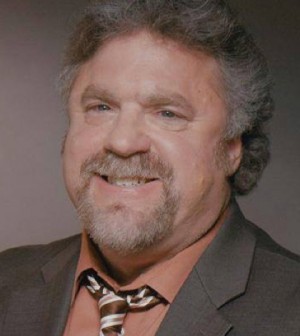 By Ed Hoffman
There's a lot to celebrate when it comes to the release of the four Americans wrongfully imprisoned in Iran, but there's also much to criticize. Christians in America are celebrating the release of Pastor Saeed Abedini, and they should. Media figures are celebrating the release of Washington Post journalist Jason Rezaian, and they should. The military community is celebrating the release of Marine veteran Amir Hekmati, and we should celebrate with them. But as for the fourth released prisoner, we don't know of any designated group of Americans celebrating his return – because, disturbingly, nobody knows who he is. All we have is a name.
To those of us who don't work in the U.S. State Department, the name Nosratollah Khosravi-Roodsari is a mystery. We only know two things about him; first, that he is an American citizen of Iranian descent like the other three prisoners. Second, we know that he chose to stay in Iran.
That's right: He chose to stay in Iran. If that doesn't raise a red flag, I don't know what does.
But the concerns about this prisoner swap don't stop there – because, as only a few brave voices have pointed out, our prisoners were not prisoners at all. They were hostages. The "trials" they underwent in Iran were hardly legitimate, and some of them happened entirely in secret (for all we know, the prisoners may never have entered an actual courtroom). And yet, the Iranian "courts" found them guilty of espionage. In reality, the only thing they were found guilty of was being American.
Now, contrast that to what happened here in the U.S. The seven Iranians we gave back in this exchange were convicted of aiding Iran with its nuclear program in violation of U.S. sanctions. As the New York Times reported Sunday, "One was an aerospace expert convicted of helping Iran launch its first satellite into space. Another was a maritime engineer found guilty of providing navigation technology to the Iranians. And three men had ties to a company accused of illegally exporting millions of dollars in American technology with military applications to Iran." Remember, the three homecoming Americans are a pastor, a journalist and a military veteran. Sound like an even exchange? Not by a long shot.
Furthermore, the seven Iranians were legitimately found guilty in our courts; unlike what happened to our citizens in Iran, nobody slapped a sentence on them based on a bogus conviction. Theirs were being imprisoned for committing crimes. Ours were held hostage for being American. That's a major imbalance.
Whether or not Ted Cruz is eligible to be President, I like what he had to say. "This reflects a pattern we've seen in the Obama administration over and over again of negotiating with terrorists," he told Chris Wallace on Fox News Sunday, "and making deals and trades that endanger U.S. safety and security. This deal has a lot of things in common with the Bowe Bergdahl deal, where in exchange for Bowe Bergdahl, someone now being court marshalled, we released five senior Taliban terrorists. In this instance, to bring back Americans who were wrongly imprisoned, we released seven terrorists who have helped Iran with their nuclear program – and we agreed not to prosecute another 14 terrorists for doing the same thing."
Oh yes, there's that: the part about agreeing to look the other way on another 14 Iranian terrorists. And, finally, there's the fact that CIA operative Robert Levinson – the only American hostage not of Iranian descent – is still rotting in an Iranian prison, as he has been since 2007. Why did our government not demand his release? Would we have had to give back another seven terrorists for one more American?
By all means, we should celebrate the return of the three Americans imprisoned in Iran. But at the same time, we should be very concerned about the terms of this agreement.
Ed Hoffman is host of The Main Event on AM590, which airs Saturday 9:30 AM- 10:30 AM and Sunday 4:00 PM- 5:00 PM. Follow him on Twitter @EdHoffman, and like him on Facebook by searching The Main Event 590.