Race car school to come to Auto Club Speedway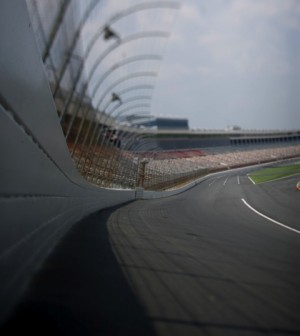 A business that will allow people to experience the thrill of driving a race car at top speeds is coming to the Auto Club Speedway in Fontana.
Speedway officials and Exotics Racing in Las Vegas have reached a joint agreement to open an Exotics Racing driving school at the speedway, according to a report originally published in the Inland Valley Daily Bulletin.
Exotics Racing offers people the chance to drive any of its 13 high-powered sports cars – including a Lamborghini, McLaren, Ferrari, Porsche or an Aston Martin -at speeds up to 200 mph.
Cost is $199 for five laps. Drivers will use a 1.2-mile course next to the speedway's regular two-mile D-shaped oval, according to the report.
The school, which is scheduled to open in December, will employ about 30 people. It will be located in a building that will be constructed at the speedway.
Exotics Racing bills itself as the world's top driving school and the most exciting attraction in Las Vegas. It's based at Las Vegas Speedway and offers one-on-one instruction in how to drive a $250,000 race car, according to the company's website.