Ramos, Newsom announce homeless aid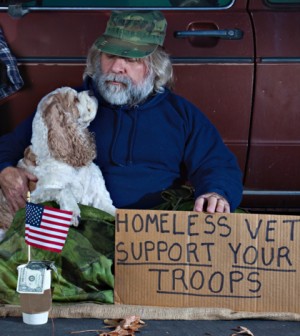 Assemblyman James C. Ramos, D-Highland, and Gov. Gavin Newsom have announced $650 million in emergency homeless aid.
The money, which will be distributed at the discretion of local leaders, is meant to help projects like the Loma Linda Veterans Village, where homeless veterans are connected with mental health, job and community resources, according to a statement.
Of the $650 million, $36 million will go to San Bernardino County.
On Friday, the day they made their announcement, Ramos and Newsom visited with two households in the village to see first-hand how the services are working.
"Because of supportive housing services, one household has gotten back on its feet, secured a job and will be moving in the near future," Ramos said in a statement. "This $36 million in emergency homelessness aide will provide much needed relief to San Bernardino County."