RCC to give out awards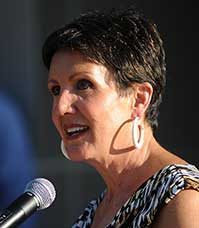 Riverside Community College District
Riverside City College will present a pair of awards at its annual President's Dinner, scheduled to be held Oct. 18 at the Riverside Municipal Auditorium.
Longtime community activist Debbi Guthrie will receive the school's first Legacy Award, according to a statement.
Guthrie is the former owner of Roy O. Huffman Roof Co. in Riverside, a business started in 1921 by her grandfather. She retired from that company after 27 years.
Guthrie has served on numerous boards, including the Riverside Sports Hall of Fame, ATHENA of Riverside and the Greater Riverside Chambers of Commerce.
A graduate of Cal State San Bernardino, Guthrie has worked on projects designed to help the Riverside Community College District, according to the statement.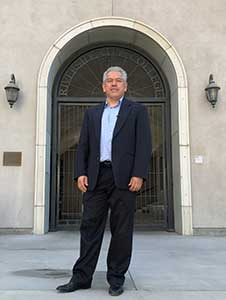 Also receiving an award will be Dr. Salvador Hernandez, who has been named Riverside City College's 2018 Alumnus of the Year.
Hernandez, who was named the school's Student of the Year in 1988, is an infectious disease specialist with Kaiser Permanente Anaheim.