Regional shopping malls reopen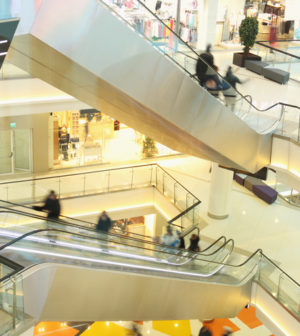 Three Inland Empire regional malls have reopened after being closed for several weeks because of the COVID-19 pandemic.
Inland Center Mall in San Bernardino and Promenade in Temecula returned to business Wednesday, one day after Galleria at Tyler in Riverside removed its "temporarily closed" sign, according to statements from the three retail locations.
For now, all three locations are operating at limited hours  – from 11 a.m. to 7 p.m. Monday through Saturday and noon to 6 p.m. Sunday – and have mandated strict hygiene and social distancing practices.
At Inland Center, stronger cleaning and sanitizing protocols have been put into place, with an emphasis on places that are frequently touched, according to a statement. 
Also, signs and other safeguards have been placed throughout the mall to make sure that all safety precautions are maintained.
"We are looking forward to seeing our retail partners and welcoming local shoppers back to Inland Center," said Arun Parmar, the mall's senior property manager, in the statement. "More than ever, people are ready to safely get back to the places and activities they've been missing and we are excited to be a big part of this. All of us are committed to ensuring our property can get back to making major contributions to our local economy."