Report: Inland retail market less than spectacular in third quarter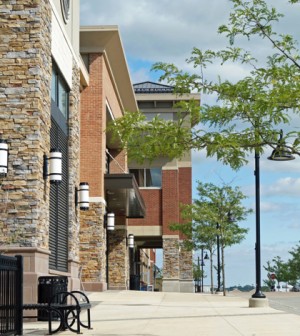 The Inland Empire retail market was somewhat flat in the third quarter, with vacancy and net absorption experiencing a year-over-year decline, according to a report.
Retail vacancy in the two-county region was at 6.8 percent at the end of the third quarter, down from 7.2 percent exactly one year earlier, according to Progressive Real Estate Partners in Rancho Cucamonga.
However, that data was before Forever 21 was closing stores, including 300,000 square feet of store space, at the Inland Center Mall in San Bernardino and the Galleria at Tyler in Riverside.
Net absorption was down 20 percent year-over-year, absorbing 1.7 million square feet during the quarter. Even with the decline, that number is "excellent by the standards of the past 10 years," the report stated.
Only 1.2 million square feet of retail space was under construction at the end of the quarter, compared with 1.9 million square feet one year earlier, a number the report called "disappointing."
The average lease rate increased to $1.63 per square foot from $1.56 per square foot year-over-year, including old and larger space, the report stated.
Data in the report was compiled by Costar.