Riverside approves longterm solar partnership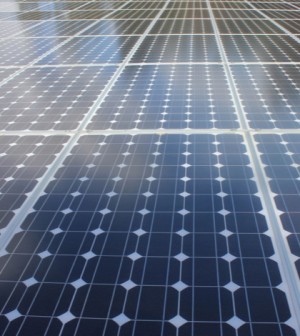 Riverside has entered into a 15-year agreement with a solar panel company that will bring more renewable and affordable energy to the city.
The Camino Solar plus Battery Energy Storage Project is expected to generate roughly 147,000 megawatt hours per year of renewable energy, according to a statement on the city's website.
The project with Camino Solar LLC will allow Riverside, which has its own public utility, to store excess energy created during the day for use at night. That will save money, because the price of electricity goes up at night.
"Riverside Public Utilities is very pleased to move forward with the Camino Solar plus Battery Storage Project," said RPU Power Resources Manager Scott Lesch in the statement. "Once online, the generation energy will supply six percent of Riverside's retail load. And the pricing is very attractive, which will help keep the utility's power supply costs down."
The program, which the city council approved recently, is scheduled to begin in May 2022.
Since 2012, the board of public utilities and the council have approved more than 230 megawatts of renewable resource contracts and extensions. Riverside is contracted for 86 megawatts of clean energy, 46 megawatts of wind energy and more than 100 megawatts of solar energy, according to the statement.