Riverside County has new HR director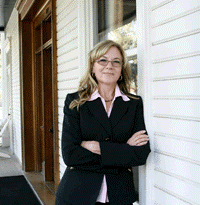 Brenda Diederichs has taken over as Riverside County's human resources director.
Diederichs, who began work earlier this month, also holds the title of assistant county executive officer, according to a statement.
Formerly Orange County's chief human resources officer, Diederichs has more than 20 years experience in management systems, labor negotiations, and policy-contract development.
She was Riverside's human resources director for two years, and for seven years served as executive officer for labor-employee relations and human resources with the Los Angeles Metropolitan Transportation Authority.
Diederichs replaces Michael T. Stock, who retired in February after five years as director, according to the statement.