Riverside County OK's agreement with in-home workers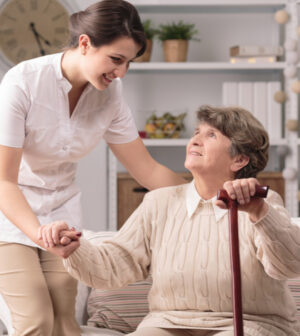 The Riverside County Board of Supervisors Wednesday approved an agreement with the domestic workers union employed by the county.
The contract with United Domestic Workers AFCSME Local 3930 locks in the preset wage of in-home support service workers, which was increased to $12 an hour in January, according to a statement.
Also, the agreement establishes future wage increases, the result of a state-mandated wage increase and two negotiated increases of 50 cents per hour.  The final increase will happen Jan. 1, 2022, when the state's hourly wage is scheduled to increase to $15 a hour.
The changes, which were made to bring the county's pay of its domestic workers in line with other similar-sized counties, passed with a 3-0 vote.
Supervisors V. Manuel Perez and Chuck Washington were absent.
"This three-year agreement with the United Domestic Workers is both fair for employees and the county," Supervisor Kevin Jeffries said in the statement. "We made tremendous efforts to reach agreements with some of our labor unions, and we continue to strive to reach agreements with the others."
IHSS workers provide in-home care and personal service to low-income elderly or disabled individuals. That assistance, most of which is paid for by the state and federal governments,  will cost Riverside County about $4 million during the current fiscal year, according to the statement.